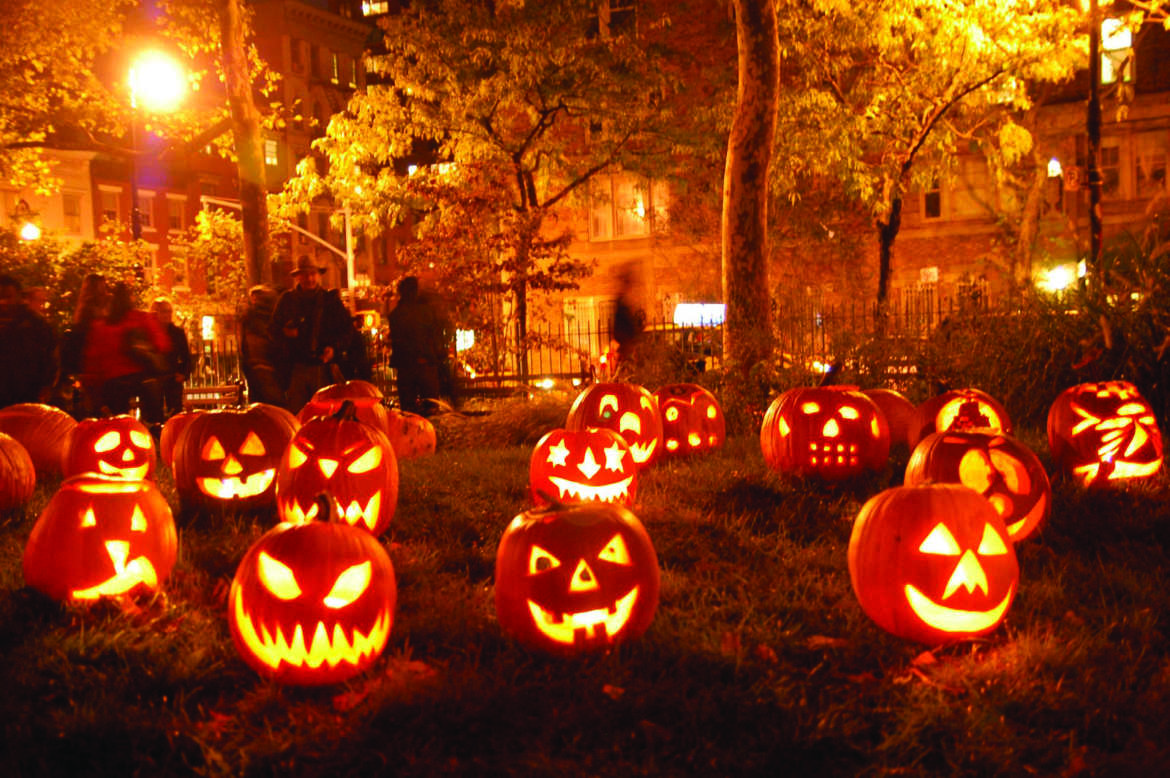 Gotta love October! Fall (not autumn. DON'T YOU DARE CALL IT AUTUMN) is upon us folks – the leaves are starting to change colors, pants and jackets are replacing shorts and flip flops, football season is in full swing and overpriced pumpkin spice lattes are being ordered by every girl in our great nation. And, most importantly, one of our finest holidays is finally upon us. Listen, I'm not going to sit here and act like Halloween is better than Christmas, but top two or three holiday? Absolutely! What's not to love? Halloween is a wonderful excuse for people of all ages to dress up in costumes and overindulge on candy, booze or whatever weird shit you're into. So as we gear up for a long weekend of scary movies and cheaply made (but shockingly expensive) Halloween costumes, I've compiled a little primer for all of us through Halloween weekend…
Flicks:
A time-honored tradition: watching scary movies before/during Halloween. I'll be the first to admit that I'm not exactly a horror movie buff. I'm sure there are a zillion "better" scary movies out there but whatever… Here's a few reliable, creepy movies to get you through the weekend:
My favorite horror movie of all time. Director Danny Boyle (Slumdog Millionaire, 127 Hours) shows off his stylized film-making prowess in this thrilling tale about a small group's survival in zombie-torn England. This is not a typical "zombie movie" but also, equally, a story about the lengths people will go to in order to band together to save themselves and loved ones. Scary? Sure, but nothing crazy. Well-written and acted? Hell yes. Peakey Blinders' Cillian Murphy shines as the film's protagonist.
Jack Nicholson's portrayal of Jack Torrance is as captivating and chilling today as it was 37 years ago. This film is, quite simply, a classic. Stanley Kubrick's adaptation of the famous Stephen King novel details the downfall and destruction of Torrance, as he and his family act as caretakers for the haunted Overlook Hotel during a long winter. And obviously, "HEEEEEEEERE'S JOHNNY!" (see clip below) will go down as one of the most quotable lines in cinema history.
Entertainment Weekly called The Exorcist the scariest movie of all time, and for good reason. Seeing main character Regan's transformation from a sweet little 12-year old girl to an unrecognizable, devil-possessed demon is about as hair-raising as it gets. The movie still holds up pretty well and when we add in the fact that this was based off true events, we have ourselves a bonafide scary story.
One of the more impressive big-studio horror films I've seen in recent years, The Conjuring is certainly worth a watch. Real-life paranormal researchers Ed and Lorraine Warren are profiled in the film, which shows the couple travel to a haunted Rhode Island farmhouse in which demons are terrorizing a family. Frightening and incredibly well- done, The Conjuring is a true breath of fresh air with some of the trash horror flicks being put out these days.
Profiled earlier this year on Everything Doesn't Suck, Get Out is one of the more thought-provoking movies I've ever seen. A little lighter in tone than the other movies here, Jordan Peele tastefully intertwines comedy and horror in this critically-praised thriller.
Topical Costumes: 2017 Edition!
Every year there are 5-6 "clever" costumes that'll be seen everywhere and about as funny and overdone as "Is your refrigerator running?" jokes. Here are a few:
Donald Trump: Expect to see a lot of our BELOVED Commander-in-Chief this year. Potential drinking game: take a shot every time a "Make America Great Again" hat is spotted
Snapchat Hotdog: I would be shocked if I don't see at least 10-12 people wearing this over the course of this weekend. We can also pencil in several emoji costume sightings as well.
Game of Thrones Characters: Jon Snow and Daenerys specifically. This has been a trend for the past like 6 years and won't change any time soon. For goodness sake people, can we please see The Hound or Tormund or something??
Halloween Party Playlist Staples:
"Thriller" – Michael Jackson: RIP to the King of Pop and Halloween songs 😥
"Pyscho Killer" – Talking Heads: Who knew French words could be so creepy?
"Ghostbusters Theme" – Ray Parker Jr.: 80's songs – gifts that just keep on giving
"Monster Mash" – Bobby 'Boris' Pickett & The Crypt-Kickers: Probably one of his top 5 songs. Top 10 for suuuure
"Don't Fear (The Reaper)" – Blue Oyster Cult: Costume idea- Will Ferrell WITH the cowbell – BOOM
"I Put a Spell on You" – Creedance Clearwater Revival: That John Fogerty is one scary dude!
Halloween Tips:
House parties are the move, plain and simple. Rid yourself of the stress of finding some expensive event to attend and hunker down with some friends instead. House parties are less crowded, less expensive and way more fun.
Go to a haunted house. Living in a big city without a car, I admit I haven't been to one in a few years. But some of my fondest childhood/adolescent memories include going to local haunted houses in the middle of nowhere or hitting an amusement park during Halloween with my friends. Fun for all ages and perfect for dates as well.
Err on the side of funny/scary. Halloween is not the time to look good, it's the time to let loose and dress in a ridiculous outfit. If you are out of high school and still opt to dress as the "slutty _________" (insert random occupation/animal/costume), then we can't be friends. The same can be said for guys, especially.
Don't get too drunk. It's already embarrassing to be the drunkest person at the party, it only gets multiplied tenfold if the person is wearing a clown or Batman costume.
Last, but certainly not least – when shopping for a costume, take a minute to soak in all the "models" on the packaging of the costumes. Truly one of the more underrated parts of Halloween, its fucking hilarious.
That's all I got folks. Be safe and have fun!
Photo Credits – Geekexchange.com, Urbanmatter.com, Halloweenforevermore.com, Totallynailedit.com, Hardwoodandhollywood.com, Nerdist.com