2017! What a YEAR ladies and gentlemen… We laughed, we cried, we bought fidget spinners and blinded ourselves by staring at the solar eclipse. Some people probably did all four of those things at the same time. We're rounding home here and heading into the holiday season which means one thing: lists! Yes folks, it's time to prepare ourselves for the overwhelming amount of "Best Of" lists that pop up this time of year. And what better way to do that than by shoving my very own list down your throat before anyone else does. In all seriousness, 2017 was a great year for us music fans and I've compiled my favorite 15 albums of the past year below – enjoy!
15. ODESZA – A Moment Apart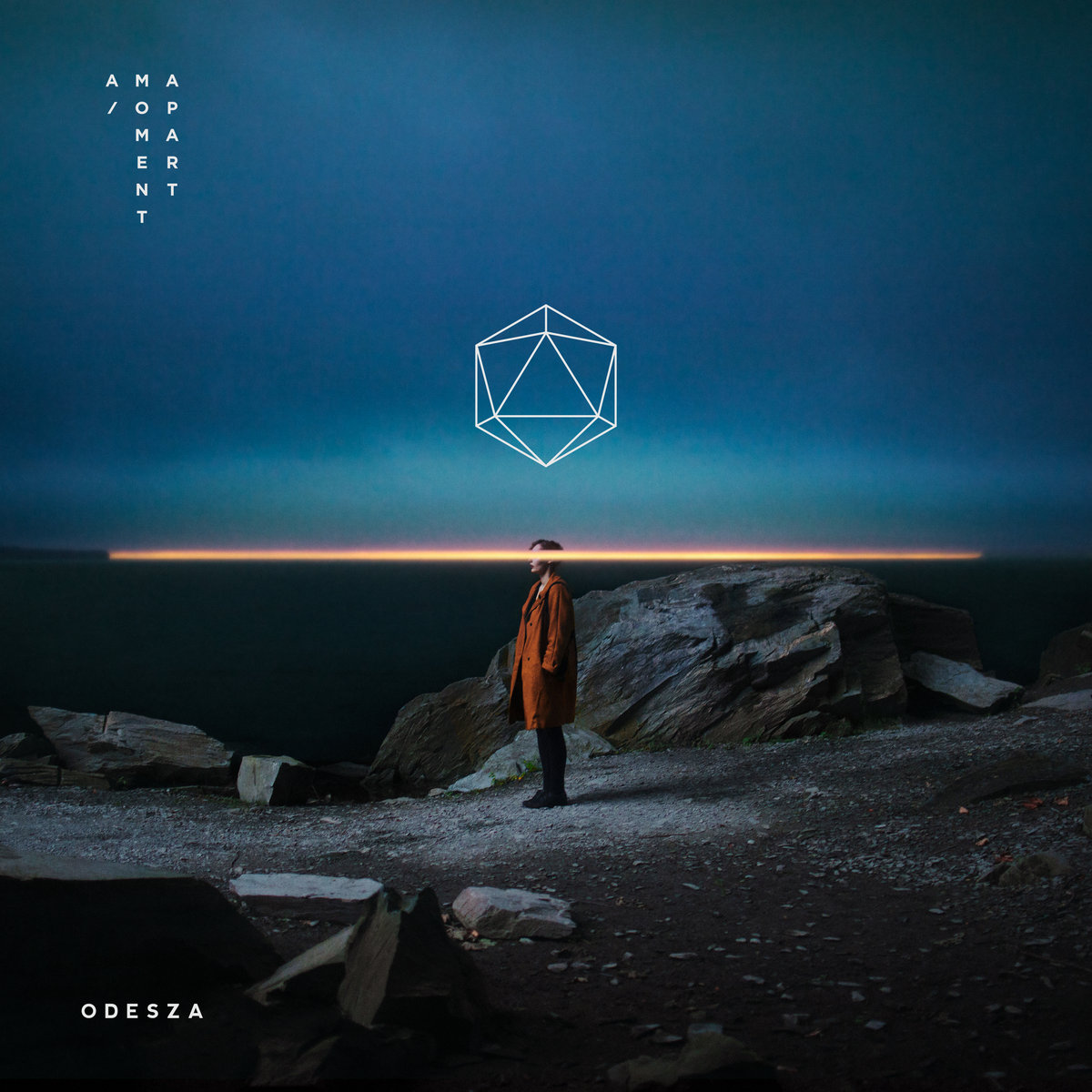 Its refreshing to see electronic artists more focused on crafting a diverse sound in lieu of extensive build-ups and big drops. Seattle-based super-producers ODESZA have been giants in electronic music for the past five years, so its no surprise that their third studio album hits on cylinders. A Moment Apart shows the duo at their finest – creating ethereal, larger-than-life songs perfect for a night-time drive, after-party or any number of occasions. Guests vocalists include Leon Bridges and Regina Spektor, among others.
Notable Tracks: "Across the Room" "Late Night" "Line of Sight"
14. 21 Savage – Issa Album
Issa Album probably isn't gonna appear on many popular "Top Album of 2017" lists, but this is MY LIST damn it, and I'm a big fan of the 25-year old rapper. Surprisingly, this is the debut album for the Atlanta native, who has been a recognizable name for years in the hip-hop world thanks in part to his much-hyped Savage Mode EP. 21 Savage may be young, but he's been through a lot. And unlike his more lyric-heavy predecessors, Savage utilizes his distinct vocal style to deliver chilling narratives on urban life in the south. Old-school rap fans (me) be damned , the trap rap sub-genre ain't goin' anywhere and artists like 21 Savage are happy to showcase how good it can be.
Notable Tracks: "Bank Account" "Nothin New" "FaceTime"
13. Hoops – Routines
From a pure listener's standpoint, its not hard to root for these guys. Hoops' debut album Routines continues where they left off on the terrific self-titled EP – a prime example of lo-fi indie rock, combining fuzzed out vocals with nifty guitar play & drum patterns. From a personal standpoint, its REALLY not hard to root for these guys considering Hoops hail from my beautiful, majestic hometown of Carmel, IN. I distinctly remember being at my buddy's house and feeding teenaged lead-man Drew Auscherman song requests as he happily played along on an acoustic guitar, playing random shit when we gave him made-up songs. Good times… But for real – its awesome to see him and his pals blowing up and touring on a national scale. Based in the actually beautiful/majestic Bloomington, Indiana, Hoops is a crown jewel on famed Fat Possum Records. This band is awesome. Do me a favor and check out Routines and see the little homies when they come to a town near you.
Notable Tracks: "On Top" "Sun's Out" "Rules"
12. Khalid – American Teen
Kids these days, amiright? Fuckin' dude is still 19 years old and already has a platinum album under his belt. Not too shabby, considering that most people his age probably don't even know that music can be distributed via physical CD's. I had, like, $17 to my name at that age.. sigh. On American Teen, Khalid croons his way through all his adolescent troubles – overbearing parents, puppy love, and other general teenage concerns. The kid has serious pipes and I'm very much looking forward to the follow up, which I assume will be about dorm rooms, professors and crippling student debt.
Notable Tracks: "Location" "Winter" "Saved" "Young Dumb & Broke"
11.Chastity Belt – I Used to Spend So Much Time Alone

These girls rock! Literally. The Seattle-based foursome's third album, I Used to Spend So Much Time Alone, is their best yet. Singer Julia Shapiro's lyrics are deeply personal and reflective and lead guitarist Lydia Lund is a true master of her craft. Shaprio and Lund's dueling guitars are a treat throughout the entire record, highlighted on the lead single "Different Now." Seattle's best kept secret may not be that way for much longer – expect to see Chastity Belt involved in the festival circuit next summer.
Notable Tracks: "Different Now" "Caught in a Lie" "5am"
10. Homeshake – Fresh Air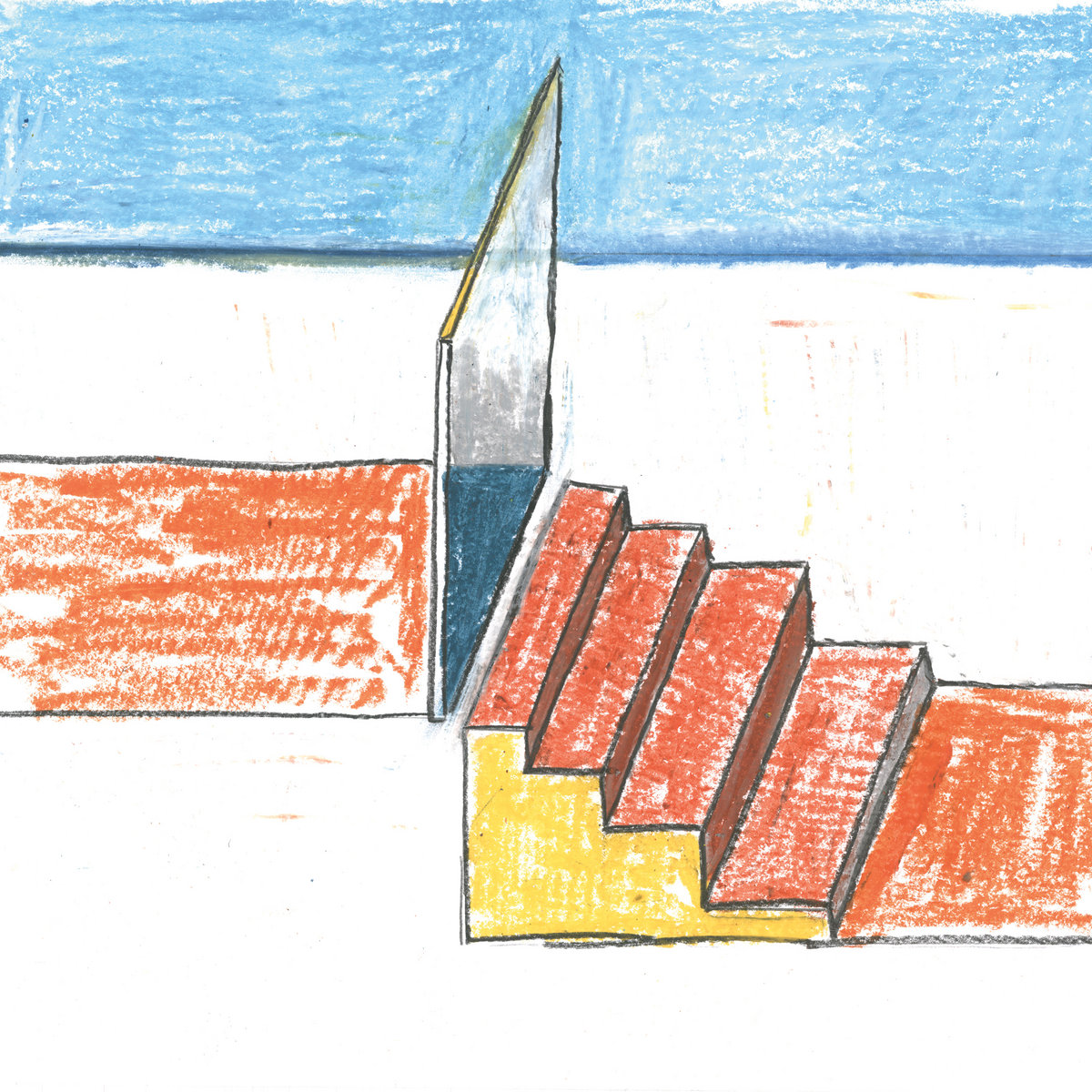 Crisp, clean guitar and electronica-influenced beats over smooth R&B vocals – sign me up! Musician Peter Sagar, formerly a guitar player for Mac DeMarco's touring band, strikes bedroom-producer gold with his third album under the moniker "Homeshake." Similar to the first two Homeshake outputs, Sagar's subdued, crooning vocals work well when paired with the quirky low-fi production. Fresh Air features sleek, stoned Indie tunes perfect for a late night/early morning after a long night on the town.
Notable Tracks: "Khmlwugh" "Call Me Up" "Every Single Thing"
9. Phoenix – Ti Amo
Can anyone explain to me how Thomas Mars (lead singer of Phoenix) can sound so, SO French in between songs but sing in perfect English when the song starts? A true mystery, indeed… But lets be real – does it really matter? Guy could be singing in some weird Elvish dialect from a Lord of the Rings movie and I think we'd all be dancing and somehow singing along still. Ti Amo is a dazzling collection of music, an honest display of Phoenix's brand of amalgamating European dance with American indie rock. Clever guitar play, fun synth riffs, disco drum beats – Ti Amo has it all. Give it a whirl.
Notable Tracks: "Goodbye Soleil" "J-Boy" "Lovelife"
8. Royal Blood – How Did We Get So Dark?
I'm a little late on the Royal Blood train, I can admit it. I first stumbled upon the dynamic British duo back at Lollapalooza last summer as I was walking to a different show. As they ripped into their first song, I was instantly enamored and stayed back by myself to catch the rest of their set. I was confused – who are these guys? Why can't I dress as cool as the lead singer? And most importantly, how the fuck is the lead singer making the bass sound like that? Naturally, I did my homework and ran thru How Did We Get So Dark? about a million times the following week. Bass player/singer Mike Kerr certainly gets the most out of his instrument on this one, blasting through each song with heavy, menacing riffs that sounds like a mix between an old Queens of the Stone Age record and the Black Keys. Kerr and drummer Ben Thatcher are so in sync that one could conceivably mistake Royal Blood for a five-person band. How Did We Get So Dark? mixes classic rock, blues and psychedelia and the result is wonderfully unique and amazing.
Notable Tracks: "Lights Out" "She's Creeping" "I Only Lie When I Love You"
7. Alvvays – Antisocialites
Big shout out to our friends north of the border for always providing such lovely music for us stupid, fat Americans. Alvvays (pronounced "always") is just a great band – singer-songwriter Molly Rankin has a serious gift for writing simple, catchy tunes, plenty of which can be found on the group's sophomore release Antisocialites. It's a fitting album title for a group who loves to utilize shoegazing/dream pop styles. The album is short (32.5 minutes total), but sweeter than maple syrup (get it, because of the Canada thing..?). Perfect for any mood or setting, throw this one on and thank me later.
Notable Tracks: "Not My Baby" "Plimsoll Punks" "In Undertow"
6. The xx – I See You
The xx didn't really have much to prove after quickly becoming indie-music mainstays with their first couple records, but 2017 saw the London-based trio bust out some of their most ambitious work to date. On I See You, under the guise of producer/band member Jamie XX, the band drifts from their previously subdued sound into a more upbeat tone. The album produced several catchy singles, catapulting I See You all the way up to #2 on the Billboard top 200.
Notable Tracks: "On Hold" "I Dare You" "Dangerous"
Fans of traditional, no frills rock music should look no further than The War on Drugs. I wrote about this band a few months back, after the release of their fantastic fourth album, A Deeper Understanding. Since then, I was able to see them in action here in Chicago and I can happily confirm – they are amazing. Lead-man Adam Granduciel is simply one of the finest guitar players in the current rock landscape and his Bob Dylan-vocals fit right in with the boundless Americana style. Don't want to take my word for it? It was announced this week that the album was nominated for Best Rock Album at this year's Grammy Awards.
Notable Tracks: "Pain" "Up All Night" "Holding On"
People are reallllllly sleeping on this album, and I really don't know why. On his third release, Ernest Greene takes Washed Out farther out than ever before. Mister Mellow distances Greene from the "chillwave" label bestowed upon him earlier in his career, and pushes him closer to a more fun, upbeat brand of dance music. There are funky samples and odd effects galore on Mister Mellow, more akin to The Avalanches than a traditional guitar/drums/bass band. WAKE UP people, Washed Out is amazing. Bonus points for the incredible live show he put on at the famous Metro in Chicago a few months back.
Notable Tracks: "Burn Out Blues" "Hard to Say Goodbye" "I've Been Daydreaming My Entire Life"
King James of House Murphy returned this year to reclaim the indie-rock throne with the tremendous American Dream. LCD Soundsystem showed no signs of rust on the 10-track album, a perfect marriage of new wave and electronica that has garnered multiple Grammy nominations. "Call the police" had a prolonged stay on FM airwaves, a rare feat given the group's typical absence on radio playlists, and songs like "tonite" and "how do you sleep?" make listeners want to lace up their dancing shoes and hit the nearest Brooklyn warehouse party. This album is proof that James Murphy just gets better with age, let's just hope we don't have to wait another seven years for the next one.
Notable Tracks: "oh baby" "how do you sleep?" "tonite"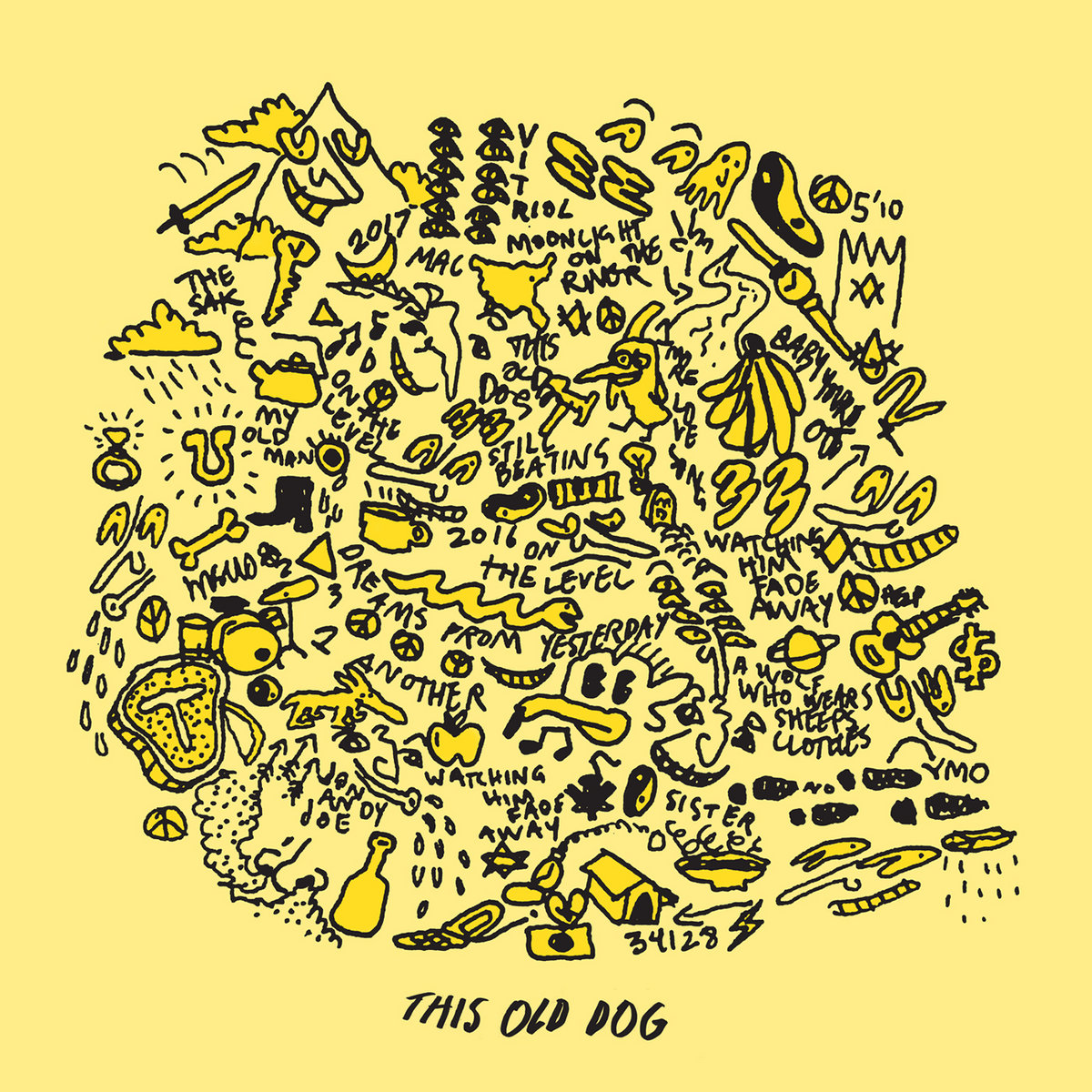 For years, we've grown accustomed to Mac as a jovial, supremely-talented goofball. However, on the phenomenal This Old Dog we see a pivot towards introspection and, surprisingly, some self-doubt. Sure, the album still has the fun, upbeat songs we know and love ("Baby You're Out" / "A Wolf Who Wears Sheeps Clothes"), but the 27-year old indie superstar shows some songwriting maturation throughout the record, grappling with questions of about his own life, family and mortality. But don't worry folks, the guitar licks are still tasty as ever!
Notable Tracks: "On the Level" "My Old Man" "Still Beating"
1. Spoon – Hot Thoughts
Indie rock's favorite Texans brought the heat for their ninth album. Britt Daniel and crew have a knack for tweaking their sound each time they hit the studio, and Hot Thoughts was no exception. The choruses, catchy as always, pack a mean punch over the more experimental sounds found on the record. The band shows off their fine-tuned songwriting skills, teetering between raw garage rock and obscurer dance numbers over the course of the 42-minute adventure. I fully expect these guys to recharge the batteries and top this list again next year.
Notable Tracks: "Can I Sit Next to You" "First Caress" "Do I Have to Talk You Into It"
Photo Credits: Allmusic (Hot Thoughts), Homeshake – Bandcamp (Fresh Air), Metacritic (A Deeper Understanding), Genius.com (Issa Album), Mac Demarco – Bandcamp (This Old Dog), The Reflector (I See You), Genius.com (American Teen), Fat Possum (Routines), Music Related Junk (American Dream), Exclaim (Antisocialites), Clash Music (How Did We Get So Dark?), Stones Throw (Mister Mellow), ODESZA – Bandcamp (A Moment Apart), Genius.com (Ti Amo), Chastity Belt – Bandcamp (I Used to Spend So Much Time Alone), Flick of the Finger (Featured Image)